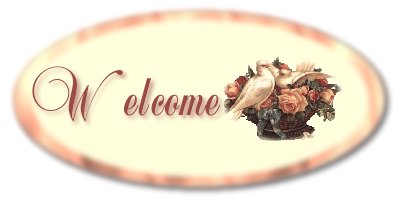 MagellanNo1@hotmail.com

- Adoptive Name: Jonathan Adam Ciabotti - Born: 9/5/74 in (probably) Syracuse, NY - Pre-natal care full term, normal delivery - Biological mother: No serious medical conditions; Father deceased, heart attack at about 50 yrs. of age; Mother in good health; 1 sister w/ thyroid condition under control w/ medication; 2 brothers, one w/ ragweed allergies - Biological father: Good health; Father & mother in good health, father w/ high blood pressure; 2 brothers & 1 sister, 1 brother allergic to bees - Certificate of Adoption signed 6/17/75 by Arthur F. Kasson, Jr., Chief Clerk of the Family Court of Onondaga County; Judge Peter P. Kolakowski - Adoptive placement agreement from NY Dept. of Social Services signed by both adoptive parents 11/11/74; witness signature appears to be Dorothy M. Maciri (sp?) - Birth certificate filed w/ NYS Dept. of Health on 9/16/74, issued on 8/8/75; full adoptive (current) name listed in B/C w/ adoptive parents Peace. Jonathan

Peace.

Jonathan

countrychick60548@yahoo.com
Baby girl born June 30, 1967 in Waukegan, Illinois
seeking info re: birth parent(s)/siblings/relatives.
Happy adult/childhood, but would like to fill in the
missing pieces of my identity. (St. Theresse).

VET61@aol.com
looking for male born 11/21/1977 or11/22/1977 birthplace Albany,ny through Catholic Charties

mcourtesy9@netscape.net

Birthmother willing to be contacted by birth son who was adopted out.
Cynthia M. Gray
Baby boy Gray born June 20, 1980
Methodist Home for Unwed Mothers
Oklahoma City, OK

Kempsnuggles@aol.com
March 29,1964-looking for birthmom,
Born at Riverside Methodist Hostipal in Franklin County, Ohio a beautiful
baby girl

Doctor at Birth : William B. Merryman
Adoopted right at birth, adopted name Julie Ann Harting
Mom if you are out there please let me know

tj99@earthlink.net

Hi, my name is Sandra and i am in search of the daughter i gave up at birth on Jan, 21, 1984 in Charleston, SC. her adopting parents lived in NY. I lived in Mississippi and flew with my sister to SC to give birth. Dr.'s name was Pruitt. Hospital was St. Francis. My maiden name is Welborn. Any assistance would be appreciated.
Thanks Sandra Bente --- James Bente

louiejr@bellsouth.net
MALE ADOPTEE BORN 01/12/62 IN MIAMI FLORIDA IN SEARCH OF ANY BIRTH FAMILY RELATIVES..ADOPTED THRU CATHOLIC CHARITIES OR SERVICE BUREAU..ADOPTION OCCURRED IN PALM BEACH COUNTY FLORIDA WITH FINAL DECREE BEING ON AUG 7TH 1963.
natural mother:.19 yrs of age...5'4" 115 pounds...eyes brwn ...black/ wavy hair..complexion medium..nationality german ,french ,english decent..did not finish high school. maternal grandmother: 40 yrs old, secretary, weight 130 eyes grey, hair grey, complex fair ,maternal grandfather, 41 yrs old, 6 foot tall, med build, education high school. mothers siblings, sister 16 hair auburn eyes hazel, brother 9 hair brown eyes blue, sister 6 hair blond eys blue, sister 5 hair blond eyes blue, brother 2 ..hair blond eyes blue natural father : height 5'6" stocky build , 20 yrs old. of italian decsent..education vocational school..intelligent....grandfather successful business man ...brother - one time professional singer...sister - red head ..family very musical babys statistics: 1-12-62, weight at birth: 6 pounds 11 and one half ounces. lenght 19 and one half inches...head and chest 13. ANY INFORMATION PLEASE E-MAIL LOUIE

Svnktna@aol.com
I'm searching for my biological sister given up for adoption at birth.

Born 3/30/1969
Los Angeles
Father - Lynn Fletcher
Mother - Gerhild (Brinkmann) Fletcher

Contact Sven Fletcher

REUNITED!

Congratulations!
velascoraul@cs.com

Female adoptee searching birthfamily 11/28/57
Biddeford Maine St. Andre's Home



christina@mesh.net
Female adoptee searching 9/17/63 also BiddefordMaine
St. Andre's Home


kimbobrown@peoplepc.com
My name is Kim Turnbow Brown. My brother was born Mark Anthony Turnbow or Bosheers on 9/28/68 in Huntingdon,Tn.I am not sure what last name he took. His mother's name is Wyvonia Marie Willis Turnbow. If you even come close to this info please email me at lookingforbabybrother@yahoo.com


konnymae@hotmail.com
Hi my name is Connie Cruickshanks. I'm looking for my brother and sister. Their names are Darren Robert Cruickshanks and Jenny Lee Cruickshanks. They were born in Edmonton Alberta Canada, I don't know for sure when they were adopted. There was 4 of us kids in total. We were taken away from our mother by the state. Darren was born in 64 and Jenny was born in 61. Our mothers name is Bonnie Charlene Cruickshanks. Her maiden name is McClinton. I don't know if our dads name was put on the birth cert. I beleive that we were taken away around 65 or 66. I don't have any other information. I have found 1 sister already and would like to find the rest.

Bobbie201@juno.com
Born 12/07/1967 at Yakima Valley Hospital in Yakima Washington.
Female


knsturgeon@provide.net

I am the BIRTHMOTHER
baby girl DOB: 07/11/75
given name: Angela Jean Meyer
Hospital:Riverside Osteopathic Hospital
Location:Trenton, Michigan
Agency:Protestant Youth Org of Detroit (now closed) records held @ Christian Family Services of Southfield
Adoption:Macomb County, Michiga
Bmom: name is Jann Pennock, was 14 yrs old, is a fraternal twin to a sister.
Positive, happy, and eager to connect again, remember: I ALWAYS LOVED YOU! You have 1/2 siblings that want to know you too. I have a great support system and they are all behind me in this search for you.
I have registered with ISRR, CAR-MI, consent on file with agency, ready if and when you are, I do not want to distrupt your life. GOD has always watched over you.

desfab@warwick.net
Birthparents In Search of Male Twins (identical), born June 23, 1974, in Wayne/Paterson General Hospital. It was the birthmoms wish to have the twins placed together. Birthmom was 17 yrs old when she gave birth to them, she married the birthfather and had two more children, full siblings to the twins. Birthmom was from Lyndhurst,NJ, and stayed in the Florence Christian Home for Unwed mothers. Catholic Charities handled the adoptions. Please contact me, I am a friend of the birthmoms.

JHankle@HaywardBaker.com
Male adoptee searching for Birth Mom.
Born 1968 in St. Louis, MO. @ 1:56 am
Dr. L.M. Garner signed my Birth Certificate.
My Mom may have been a school teacher. She may have been attending college
when she gave birth to me.
or well educated. My bio dad may have had a problem with diabetes. Oneof my
parents may have had red hair, as I have strawberry blonde hair, andalot of
red in my beard & mustache.

I'm hoping to have a relationship with my Mom, But if nothing else totell
her I love her in my heart of hearts and I think about her everyday.And
also to thank her
for choosing life for me.

robin_reyna@hotmail.com
My name is Robin Lynn Reyna. I was born on January 21, 1977 in Ft. Worth, Texas. I was adopted through the Edna Gladney Adoption Agency. I know that my birthmother and birthfather were 17 years old at the time of my birth. My email address is robin_reyna@hotmail.com. My maternal grandfather was 6ft 4in and maternal grandmother 4ft 10in. I believe that my name given at birth was Francis. Adopted name is Robin Lynn Brock.

Telegramm@aol.com
ISO birth family - DOB 9/11/69 / September 11, 1969 in Fort Myers, Florida.
Time of birth 8:53 pm. Private adoption handled by Leonard Tarr in NewYork
City. Adoptive parents Taieb. Adoptive name Alisa Beth Taieb.


kreich1@shaw.ca
"Angela Dawn" born 06/06/1978 in Edmonton, Royal Alexandra Hospital
Searching for birth mom, she was described as 5'1, 110lbs., blonde, green eyes.
She was eighteen at the time of delivery, that would make her born around 1960.



mstraman@defnet.com
Name: John B Straman
Name @ Birth: Bruce Wayne Baldwin
Birth # 134- Registar's # 15417
Birth Mother: Wynona Baldwin Age at time of Birth: 21
Birth Place: Booth Memorial Hospital, Cleveland, OH
DOB: 7/5/54
Time of Birth: 9:55 pm Physician: R.E. Gardner
Birth Mother's Address at time of Birth: 1865 East 97th Street, Cleveland, OH
Birth Mother's Place of Birth: Littlefield, TX
Siblings: 1 listed on birth certificate Race: White
Agency: Lutheran Children's Aid Society
Attorney: John H. Woehrmann Judge: Walter T. Kinder
Court: Probate Court Cuyahoga County, OH
Case # 501894 Adoption Finalized: 12/8/55
Comments: Looking for Birth Mother, Family, and any relatives. 6'2" tall, dark brown hair, brown eyes, thin, little facial hair



DHorn77119@aol.com

I am a bi-racial female born in Rochester ny on 02/05/1969 i am iso mybirth
mother / father and any sibs.
mother is caucasian and father is black she was 13 at time of my birthand he
was 21. I was adopted out of monroe county ss dept finalized Nov 4th1970.
Please e-mail me if you have any info on this

bassetnut84@yahoo.com
I am an adoptee searching for my birth mother. My
adopted name is Kim Jones. My birth mother's name is
Donna Marie. Her maiden name was Ford. She had
blondish brown hair, and green eyes, I got her hair,
and some of her facial features. My biological father
is Oriental, or at least part oriental, as I look like
there is some orient in me, with my slightly slanted
eyes, which are hazel, and my short
height of 5'2'', and small
feet, but I am white like my mother. My birth mother
was born sometime in 1967, and
would be turning 35 this year. I was born in the late
spring to early fall of 1984. My birth mom may have
lived in California, or she is living there now. I was
adopted by a Maryland couple who already had at least
four other children, three of which were disabled. If
anyone has any information, please let me know.