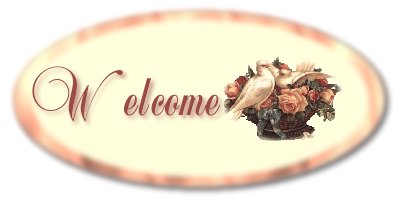 nrl8877@hotmail.com

My name is Nicole Lorenzen. I was born 8/8/77 in Iowa City, Iowa at
University Hospital. I am looking for any part of my birth family. I
know that my birth mother has blonde hair and blue eyes and was 16 years of age when I was born. My birth father is of Latin American descent.





haygoodd@msn.com

My name is Diane
I am in search of my birth son.
He was born on September 26, 1974
at the Sarasota memorial hospital, in Sarasota Florida.







bhaycraftnews@qwest.net

I was born in
Milwaukee Co. Wisconsin April 16, 1944 and was named Joan Constance Fisher. My adoption by Elmer & Florence Schubring was finalized about a year later. They named me Betty Jane Schubring. I grew up near Wausau, Wisconsin and worked there until I met my husband,Norman Burton, and was married May 23, 1965. He died of cancer 8 years ago. We had 3 children. The oldest is in an institution as he is severely disabled since birth. My other 2 children are concerned as the condition may be hereditary. We need to know other important information and it is important that we find her and also my father.






suzithomas88@hotmail.com

My name is Suzanne Thomas. I am looking for 3 siblings lost to adoption. Their names at birth were Louie David Hopkins, 12/31/60: Brenda Joyce Hopkins, 12/24/62: and James Waylon Hopkins, 12/24/63. They were all born in Galveston TX. They as well as myself were given up in April/May of 1965. We were all adopted through Harris Co. Dept. of Children's Services. I have managed to find my biological family and the only things missing are these siblings. It has been a somewhat happy reunion. Although the bio mother hasn't alot of contact with us. There are a total of 7 siblings on the paternal side and 2 others on the maternal side. We want to find them in the worst way. They may not know their names at birth, but we do and we are hoping to find them soon.
Please help if you can. I can be reached at the following address: RR #3 Bx 296 Gillett, PA 15925 or at the following email addys: slabelle@ptd.net or suzithomas88@hotmail.com
Thank you
Suzanne





JulesD2923@aol.com

female born January 7,1963 at Kent County Hospital in Warwick, Rhode
Island. bmom stayed at Sophis LIttle Home.while pregnant with me. also found out that I have a half sister bor in April of 1966. Mother was born in
England, both parents died in an air raid during world war 2. any information would be greatly appreciated.





lbrichwood@worldnet.att.net


Female adoptee 2/2/61 Miami, Florida. Looking for Birthmother of Family. Catholic Charities agency. Birthmother 16 years old, petite, brown hair and eyes, 4 younger siblings, English/Irish. Family may have
originally come from New York.





ctroupe@worldnet.att.net

My legal name is Charles Daniel Troupe. My birth name is Charles Franklin Jones. I was born 7/28/68 in Canoga Park California.
My mother's maiden name was Jones. She gave me up at birth because her parents wouldn't allow her to bring me home.

I was adopted out through the Los Angeles Department of Adoptions. My adoption became final 11/17/69. I have no information on my birth father, except he was in the service. When told about the coming baby,
never saw my mother again. My mother graduated from high school. She was either 17 or 18 at the time of my birth. She has 3 siblings.





chappell@kootenay.com


I was born on July 11 1967 at the holy cross hospital in Calgary Alberta
Canada my birth name was Theresa Anne Richard my mother name was Mary Rita Richard she was from
new Brunswick Canada she was 19 at the time she was French and roman catholic I have my baptism
certificate my adoption order the non identenifing information







Gmvid@aol.com

ISO bdaughter born 5/67 in Pittsburgh, PA. Adoption was finalized in Will
County, IL. Bname Catherine Marie Thomas.
www.geocities.com/cindra527





wmeldrum@telus.net

I am an adoptee searching for my birthparents or any birth
relatives. I was born Feb. 19th, 1972 in the Henderson Hospital
in Hamilton Ontario. I am of Irish, French and German decent.
My birth mother was 18 years old when she had me, she was
about 5 foot 3 inches tall, she has 3 sisters and 1 brother.
My birth father was 24 years old, he was about 5 foot 7 inches
tall, he had twin sisters and 1 brother who was a year younger
than him. His grandparents were from Europe.





chahee1@hotmail.com


My name is Tina Nellis I was given up at birth on April 6 1982 I am looking for my mom any help would be great.
I was born in cranbrook BC Canada. my email is chahee1@hotmail.com






Clsyldy129@aol.com


Birthmother ISO Daughter 03/30-04/01/65
Adoption was finalized in February 1966 in the State of New York * Kings
County * Attorney processed adoption Jeffrey J Wallach(?) *
Date of Birth: March 30, 1965
(Orig Date: April 1, 1965 - hospital recorded the above date)*
POB: South Miami Hospital *
Birthname: Baby Girl Jollimore *
Birthmother name: Grace Jollimore Brust (1965)
COB: South Miami, Florida (Dade County)*
Comments: Birthmother was 25 yrs old (12/40)
Contact Information: Grace ~~Clsyldy129@aol.com **LOVE YOU**





gizmo04@earthlink.net

Birth mother seeking Baby Girl Quarles born May 29.1982
in Augusta.Ga.at the Medical College of Ga.belived she was adopted by family from New York
area.Attorneys Michael,Michael and Michael from NY.





AToerien@NASPERS.COM

I am Andre French Toerien from South Africa and I am looking for my real mom and dad.The only thing I no so far is my moms surname it is Retief and I wasborn at Vinsentpaloty hosp Pinelands Cape Town can u help me






Djrt4@aol.com

My name is Doug Ellis
Birth name was Babyboy MacIntosh
Birthdate: July 6, 1966
Birthplace: Edmonston, Canada
Put up for adoption in Limestone, Maine